The Mohammed bin Salman bin Abdulaziz Misk Foundation has launched the Qiyadat (Female Leadership) initiative, consisting of a training program dedicated to 100 young women in leadership in 8 areas. The program's purpose is to uncover leadership skills in girls, build these skills and empower them to activate their positive and influential presence in the establishments and organizations where they work. Women who wish to register are invited to visit the Foundation's website, to enter their data and select the program venue.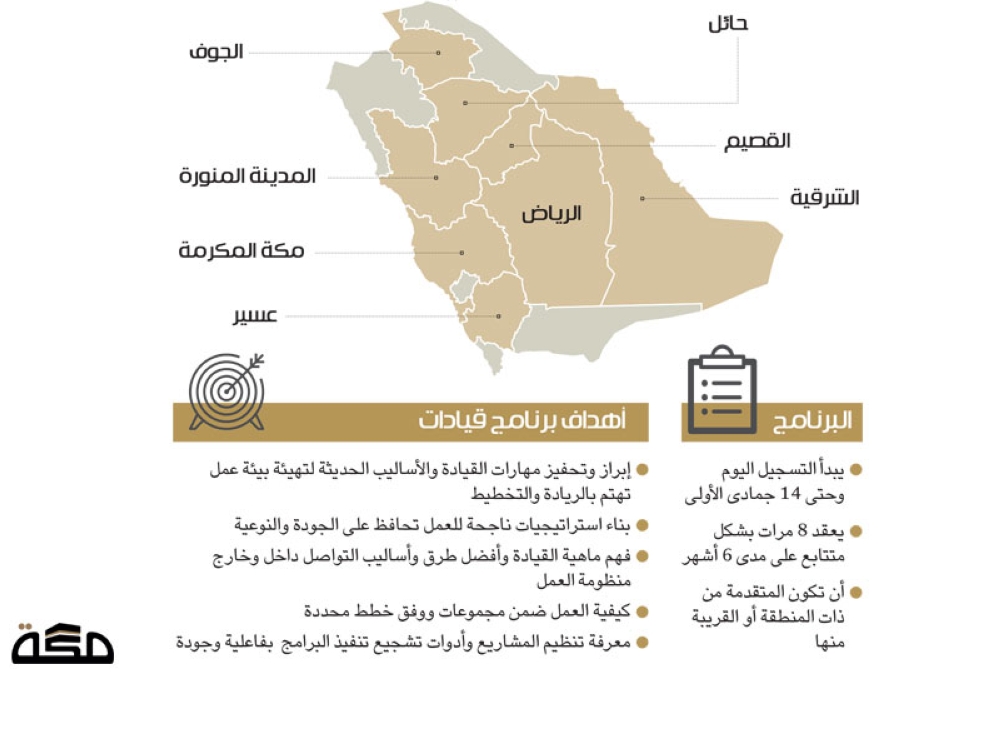 The program also includes intensive workshops, visits and meetings allowing the participants to gain advanced qualitative experience, and inspiring them to progress, excel and succeed. It is held in 8 regions of the Kingdom for145 young female leaders, selected based on their competence and professional roles, as well as their relevance to the nature of the program, who have registered during the registration period..
The program offers intensive training sessions for a period of 3 days in every area, for 5 hours a day, followed by workshops and seminars on the fourth day that include enriching meetings and an exchange of thoughts and ideas with inspirational national leaders. As for the program's main themes, they include the art of leadership and leadership in the work field, in addition to the development of image and inspiration, and practical implementation of leadership.
The Qiyadat program falls within the scope of the objectives of the Misk Foundation aimed at encouraging learning and developing leadership skills among youth, in order to ensure a better future for the Kingdom of Saudi Arabia. These objectives complement the government's efforts in achieving the Kingdom's Vision 2030, which encompasses the improvement of women's participation as well as capacity building and empowerment, in order to increase their contribution to development.
_ Riyadh
– Makkah
– Medina
– Al-Sharqia
– Al-Qassim
– Ha'il
– Al-Jawf
– Aassir
The Program
– Registration starts today through the 14th of Jumada I
– It is held 8 consecutive times over 6 months
– The applicant must be from the same area or from a neighboring area
Objectives of the Qiyadat program
– To highlight and motivate leadership skills and modern methods to create a work environment that values leadership and planning
– To build successful work strategies that maintain quality
– To understand the nature of leadership and the best methods of communication inside and outside the work organization
– How to work in groups and according to specific plans
– To know Project Organization and tools to encourage effective and high quality program implementation