World Poetry Day, 21 March, at the World Cultural Center in Paris, UNESCO building
Badr bin Abdulmohsen
Poetry as a human journey
Badr Bin Abdulmohsin's poems have always been subject to the standards of his an avant-garde poetic experience, combining popular poetic styles with a unique, distinctive and extraordinary artistic vision.
Since his early beginnings, Badr Bin Abdulmohsin poems held a unique ethos in its linguistic structures, his poetic imagery, and metaphors. Badr Bin Abdulmohsin was – and remain – a creator of awe-inspiring poetic imageries that bear his sensational culture and heritage, which reflect the Saudi Arabia identity from the far reaches of the north, up to south's peaks, and from its eastern shores to its ethereal west, and finally across the glory of Najd.
As we at Misk wholeheartedly embrace this pioneering experience, we cooperate with Badr Bin Abdulmohsin Cultural Foundation, to announce World Poetry Day on 21 March as a tribute to Badr Bin Abdulmohsin poetic experience at UNESCO Headquarters. An ideal place to commemorate this human poetic journey distinctive in its character, which conveyed many tales and songs that shaped the hallmarks of succeeding generations in Saudi people, and in the Arabian Gulf in general.
"Nai Night", is a poem title by Badr Bin Abdulmohsin. We chose to esteem this everlasting experience, and provide his French and Arab audiences with the chance to see Badr Bin Abdulmohsin versify his poems with immediate translation into French.
It is mesmerizing how a poet, a citizen, and a prince can grasp the spirit of an entire culture within his poems, songs, and dreams to solidify an earthbound identity and manifest it to an audience that doesn't share him the language but grasp his passion.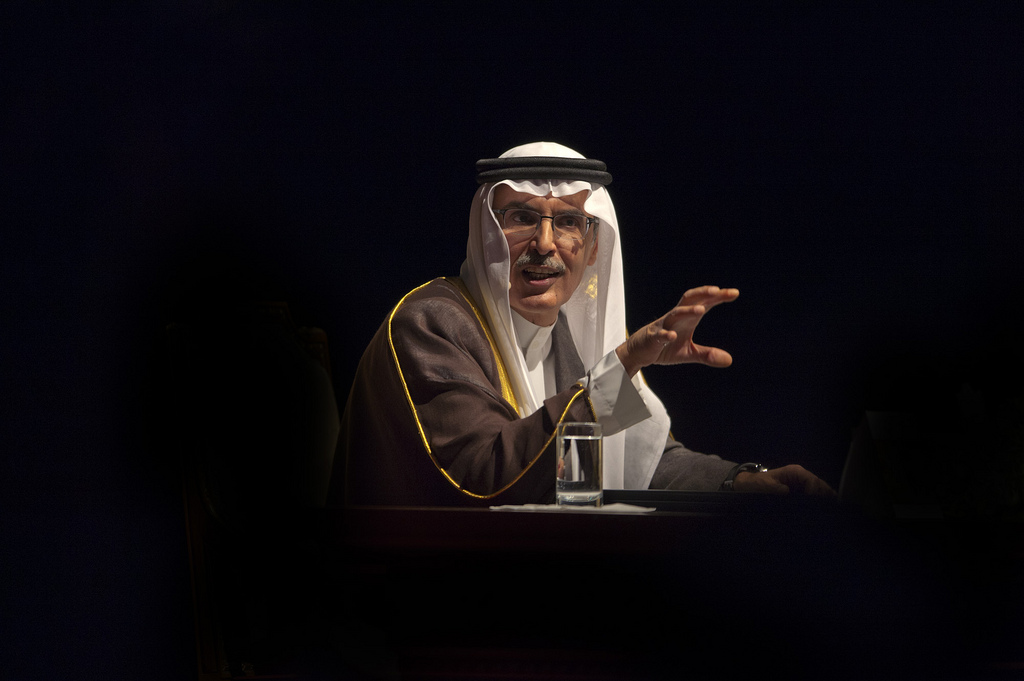 "The Poet Prince"
Born in 1949 in Riyadh, His Royal Highness Prince Bader bin Abdulmohsen Al Saud grew up in the home of his father Prince Abdulmohsen bin Abdulaziz and his mother Princess Wadha Al-Rasheed.
The Poet Prince lived his childhood and youth spending time in his father council, filled to capacity with scientists, writers, and great thinkers at that time, which sparked his love of literature and poetry. His early practical life has shaped the heterogeneity of his perception and unbound insight and knowledge of the world which endowed him with an early awareness and multifarious interests in which he immersed himself. He studied primary schools in Saudi Arabia and Egypt, intermediate school at Queen Victoria School in Alexandria, and the secondary school in Jeddah, in addition to studying in Britain and in the United States of America.
All through his poetic journey, Badr Bin Abdulmohsin was able to discover unparalleled poetic experiences of his time, paving his way to formulate a unique and unrivaled character, unparalleled to any other poetic tone, on an elite and popular level.
His musical journey was accompanied by many composers, such as Siraj Omar, Mohamed Shafiq, Sami Ihsan, Abd El-Rab Idris, and singers like: Talal Madah, Mohamed Abdu, Abadi Al-Jawhar, Abdul Majeed Abdullah, Khaled Abdul Rahman, Rashid Al Majid, and others.
The Poet Prince is a modernist poetry pioneer in the Arabian Peninsula, where he was declared "the architect of the word" after prominent success in creative writing of stupendous literary productivity that absorbed a sense of romanticism, pride, lamentation and a deep reflective account of the social and political reality of the Kingdom and the Arab world.
About "Nai" / flute
"Asked, what's the time?
I gazed at the night of her eyes
And the morn of her brow
Seconds of tranquility elapsed
I declared: time is you!
And be anything you seek to be
***
Since that day .. To my watch I disregard
Why would I count time?
When time is her, to me nearing! "
In Saudi Arabia, the poet prince Badr Bin Abdulmohsin beard his soul in eloquent poems sang by Saudi and Arabic prominent artists.
The World Poetry Day and the UNESCO World Heritage Centre was specifically preferred to honor and commemorate him as a poetry icon bearing the "leaves of the years," yet its farewell is to remain immortal and to navigate the world as a unique and unparalleled experience from every voice the world has known.
As Badr Bin Abdulmohsin said: "to my watch, I disregard" the desire to do that faded away. Because time is the range of history, and history is embroidered today as Badr Bin Abdulmohsin.
"Nai" is not just a night gathering of a poet and his audience, but a historic moment for the world, for poetry, and the eager crowds for diverse voices in the literary world around the world. Thursday 21 March 2019, will be an everlasting moment.
Why UNESCO?
"Poetry is a window onto the breath-taking diversity of humanity"
Irina Bokova, Former Director-General of UNESCO
As an International cultural center that doesn't surrender to cultural and geographical boundaries, UNESCO proclaimed World Poetry Day in 1999. By endorsing the World Poetry Day, UNESCO established a literary destination that celebrates arts in all forms. It serves as a catalyst for linguistic diversity through poetic expression and to promote poetry. It also aims to bring back poetry traditions of poetry nights, encourage poetry teaching, and revive dialogue between poetry and distinct arts.
UNESCO has been selected as a testament to this experience, as the strategic relationship between Misk Foundation and UNESCO advance. UNESCO is an international organization of education, science, and culture, and by adhering to this commitment, it shares Misk's aims, which to enable the society to learn and advance in business, literature and cultural studies, and social and technological sciences.
Our unremitting partnership journey proceeds towards commemorating the poet prince Badr Bin Abdulmohsin in collaboration with the Badr Bin Abdulmohsin Cultural Foundation on World Poetry Day, 21 March; at the World Cultural Center in Paris, UNESCO building. "Nai" is a poetry night by the poet Badr Bin Abdulmohsin in an artistic display to translate Badr Bin Abdulmohsin cultural, artistic and poetic identity to the whole world from a theater that brings together his French and Arabic audience in Paris.